Tradewind Solutions Marketplace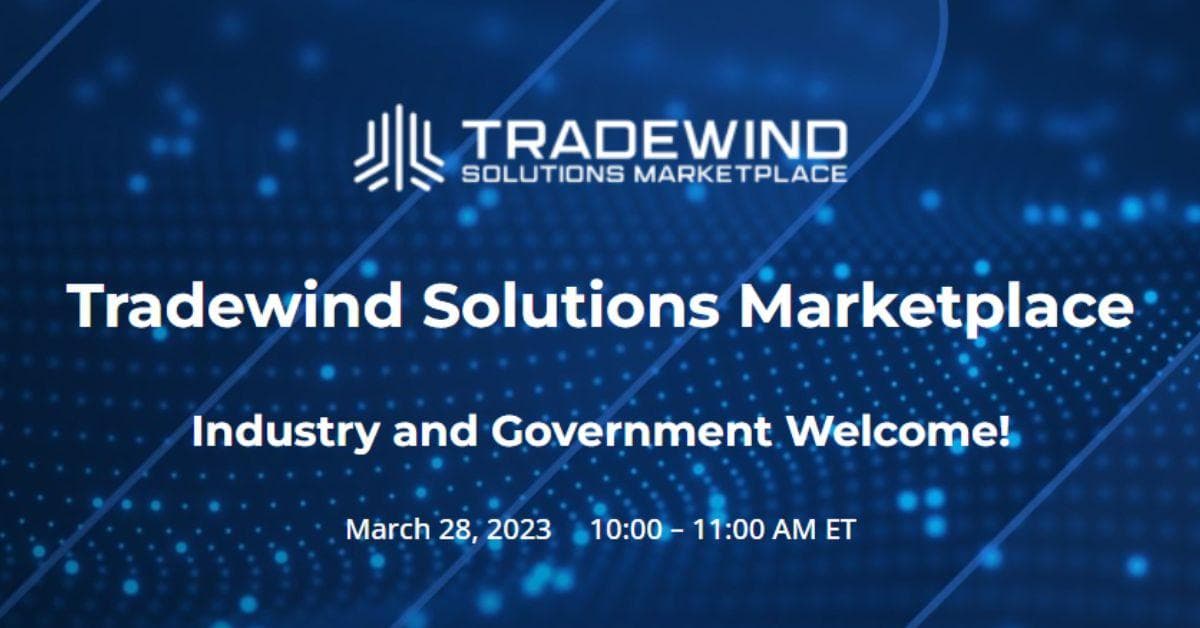 Location:
https://atarc.org/event/3-28-23-webinar-tradewind-marketplace/
Join us for a panel of Marketplace insiders who will give you the best tips on submitting an awardable submission on your first try!
Panelists will share lessons learned from the first few rounds of assessments and reveal what made awardable submissions stand out from the crowd. They will also cover the top reasons why some submissions were deemed "non-awardable" and discuss the "Top 5" ways to ensure a winning submission!
Stay connected and start using Tradewinds to find opportunities today
Never miss out on opportunities. Login or sign up to get started