A Marketplace for AI/ML, Digital and Data Analytics Solutions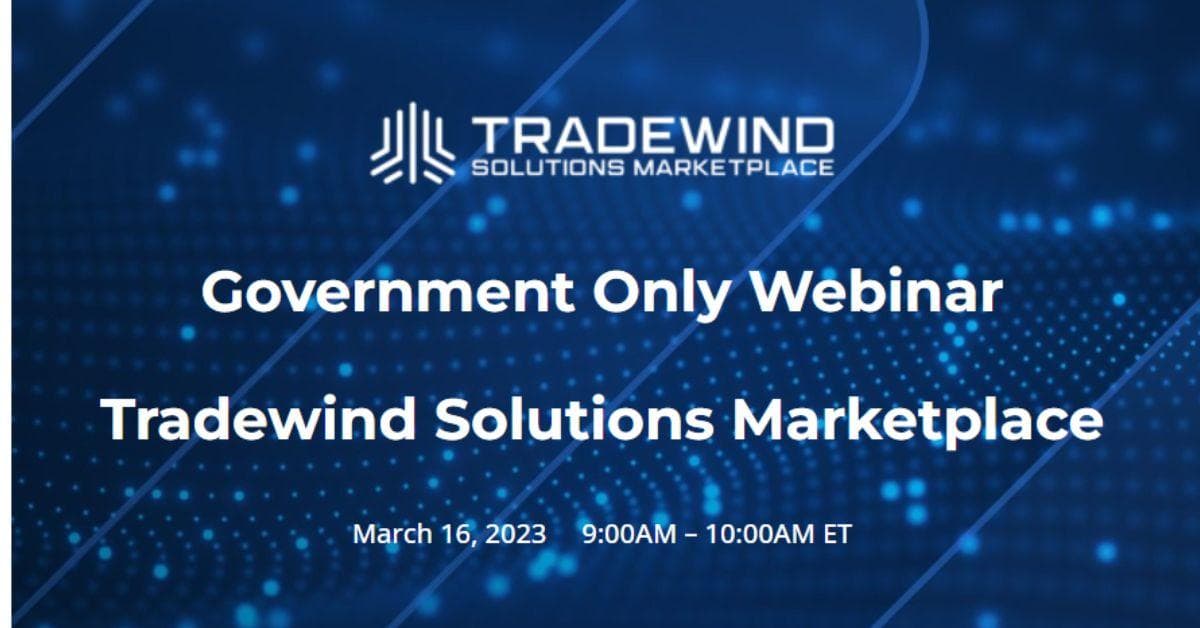 Description:
Learn about the Marketplace's rapid-acquisition features, and hear how the Marketplace is helping Government customers find solutions to their most pressing AI/ML, digital and data analytics problems. Attendees will get a back-end tour of the Marketplace.
Stay Connected with Tradewind!